Simon B. Christensen
Cosmetic Chemist, QA & Regulatory Specialist
Profile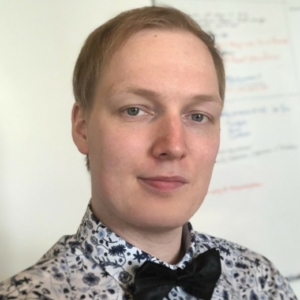 Simon B. Christensen
Cosmetic Chemistry & Regulatory Affairs
QA Manager & Product Developer
Midsona Denmark A/S
Key Focus Areas
QA Management with 3 employees in the field of cosmetics, production and subcontractor validation.
Successfully implemented ISO 22716 at the company with no remarks or non-compliances from the auditor.
Developed organic & vegan certified cosmetic products in colaboration with the Marketing department, at time of writing 70 of my products have been successfully launched.
Product Certification according to Allergy Certified, COSMOS Organic & Vegan Society along with audits of subcontractors and internal audits.
Scientific support for sales & marketing.
Regulatory compliance validation of products and marketing materials.
Acting as part of the Technical Commité with the Danish Association of Cosmetics and Detergents. Including scientific reasoning to the Danish Environmental Protection Agency in matters of interest.
Product Safety Assessor
Beauté Pacifique ApS
Key Focus Areas
Keeping on the cutting edge of toxicology, dermatology, cosmetic science, and raw material developments
Study the clinical experiments of raw material suppliers and determine their validity.
Regulatory affairs, particularly in the European Union.
Key Focus Areas

Laboratory work in the development of new and cutting edge private label formulations

Quality Management Systems
Subtitle
Education
Some description text for this item
Auditor Course in High Level Structured ISO Certification examplified with ISO 9001
DNV
Fundementals of Leadership
Tradium
Cosmetic Safety Assessment
Vrije Universiteit, Brussel
Dermatocosmetic Science
Vrije Universiteit, Brussel
Master of Science, Medicinal Chemistry
University of Copenhagen
Bachelor of Science, Chemistry
University of Copenhagen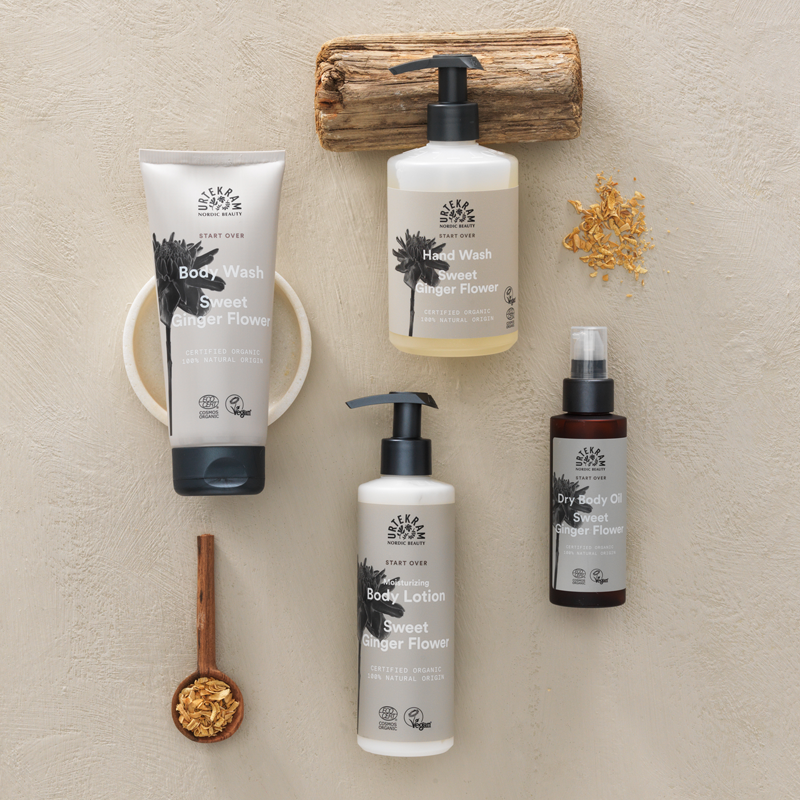 This line is at the top of my list – while it doesn't include face care (yet, I hope it will soon, I just need a brief from the marketing team) it has the most delightful scent of any of my products.
Combining a carefully selected perfume composition that is distinctly unisex line with a fresh and lingering scent of ginger and
patchouli. It contains ingredients as ginger essential oil, patchouli,  jojoba
oil & Vitamin E – The line includes everything in body and hair
care.
The dry body oil I am particularly proud of – it is a body oil like no other I have tried yet – it leaves a super thin layer on the skin, doesn't feel greasy (hence dry) while stile giving the luxurious body oil sensations we all expect.
One thing it is not the best as; massage oil, it simply dries too quickly! of course there are other products for this such as the Tune In Body Oil
Blown away, or Wild Lemongrass as it's also called is a product line I created for normal to combined skin, the day cream is a personal favorite and I use it daily – it is a super light moisturizer using the best moisturizing ingredient ever created – glycerin.
Of course it contains a lot of other ingredients and the product line itself is probably one of the best selling lines I have made, and honestly I'm not surprised, the fresh scent combined with 100% natural ingredients is proverbially to die for.
The line consists now 13 different products and was nominated for the Danish Beauty Awards in 2021 as Line of the Year.
The Hand wash in it's own right was also nominated for hygiene product of the year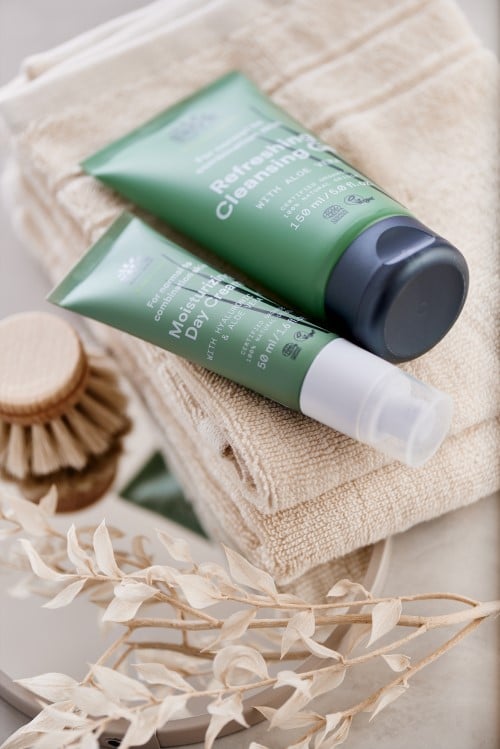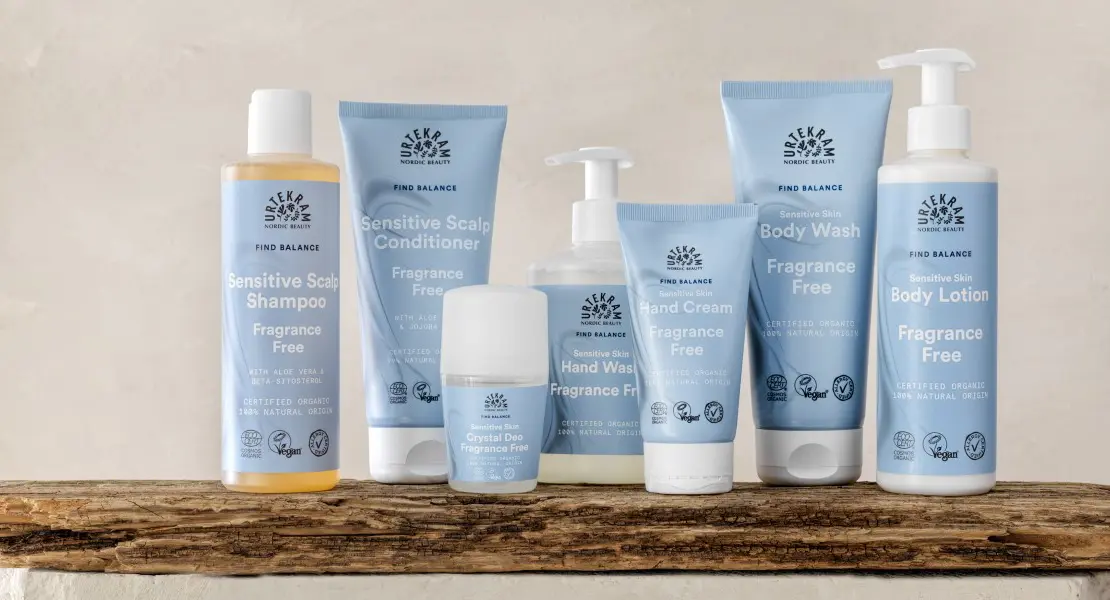 The Fragrance Free product line is a line I developed at Midsona to have some products catering specifically to people with sensitive skin & perfume allergies.
Making products 99-100% natural with no preservatives is actually quite a challenge, because the alternatives you would most often use are perfume ingredients – None the less Urtekram now has a line with 9 products (7 shown)
The range includes everything from body wash, body lotion, hand cream deodorant, body oil and hand soap to shampoo and conditioner with conditioning ingredients such as aloe vera, jojoba oil, rose extract and shea butter.
The fragrance is definetely one you either love or hate, but luckily the face care products have a much lower level of fragrance meaning that I can still use them in the winter without dealing with the scent.
The product line touts no less than 10 gorgeous products – and the cleansing milk, sublime for removing make-up in the evening without drying the skin.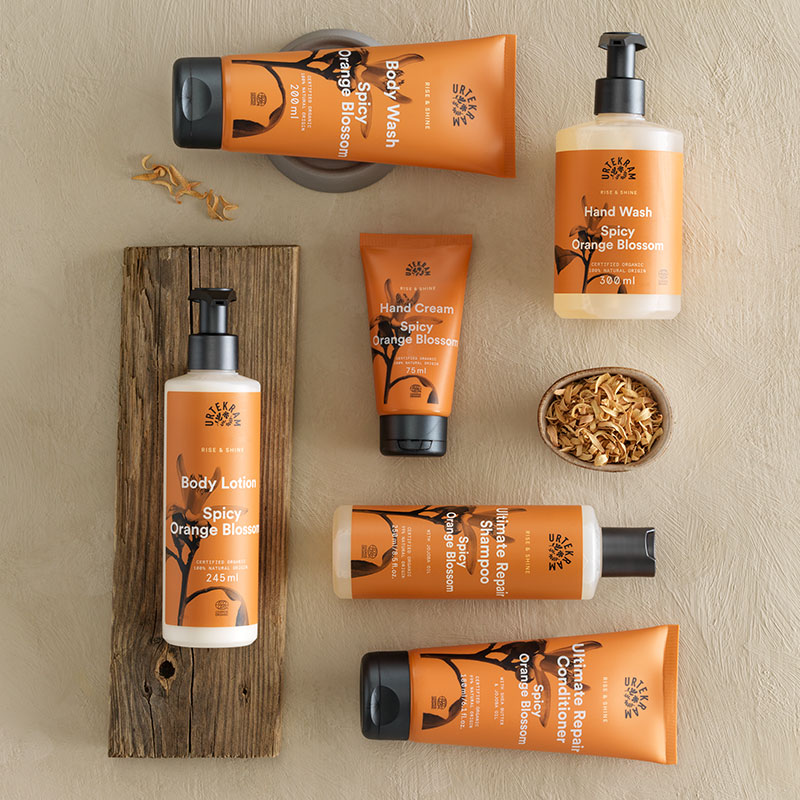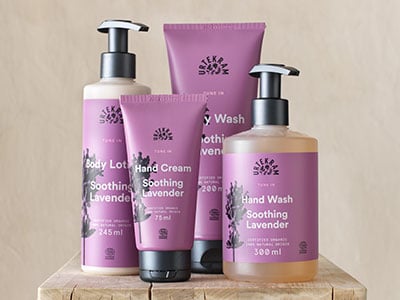 The range includes everything from body wash, body lotion, hand cream deodorant, body oil and hand soap to shampoo and conditioner with conditioning ingredients such as aloe vera, shea butter, willowbark ferment and lavender.
The range includes everything from body wash, body lotion, hand cream and hand soap to shampoo and conditioner with conditioning ingredients such as aloe vera, shea butter and blue seakale to protect and nourish your coloured hair.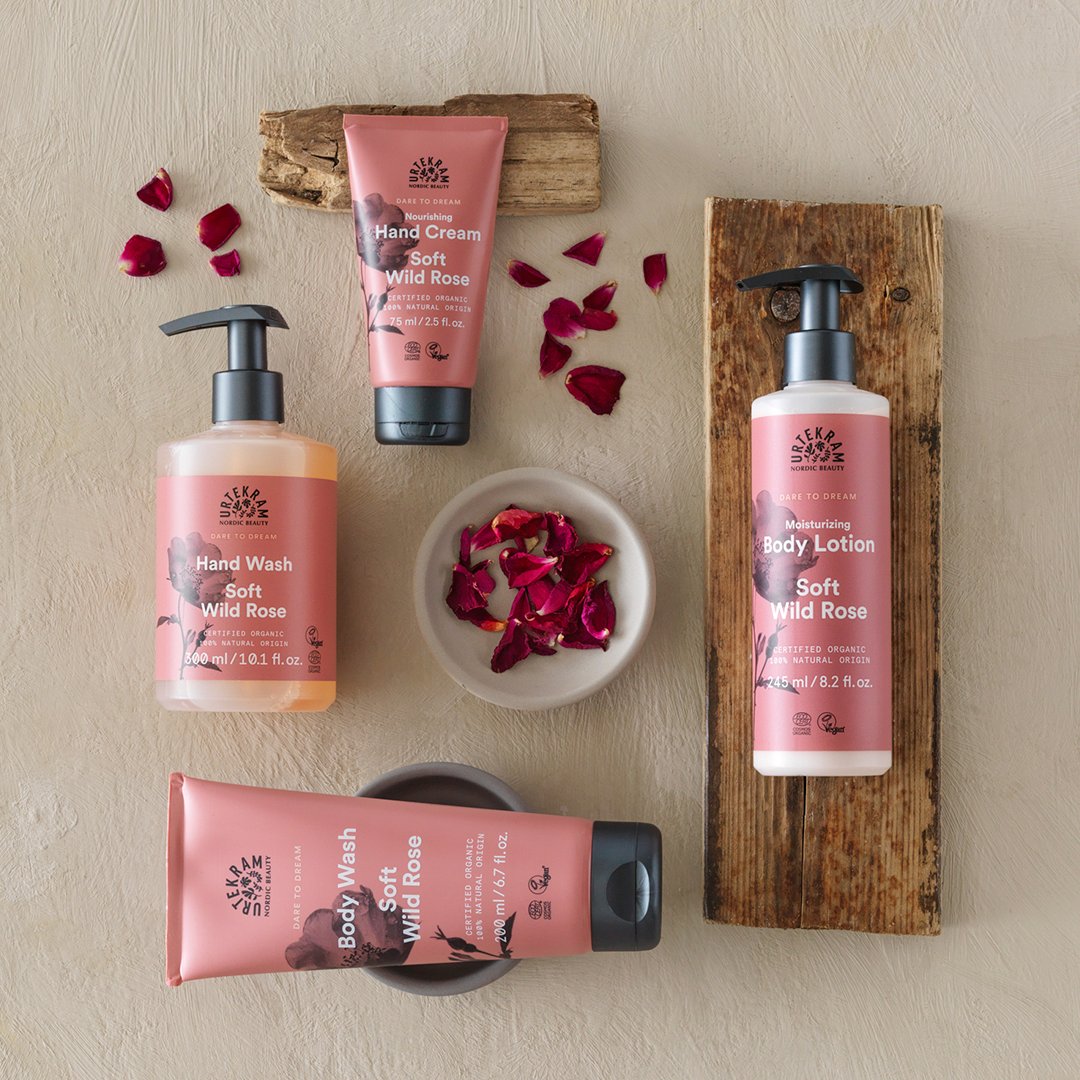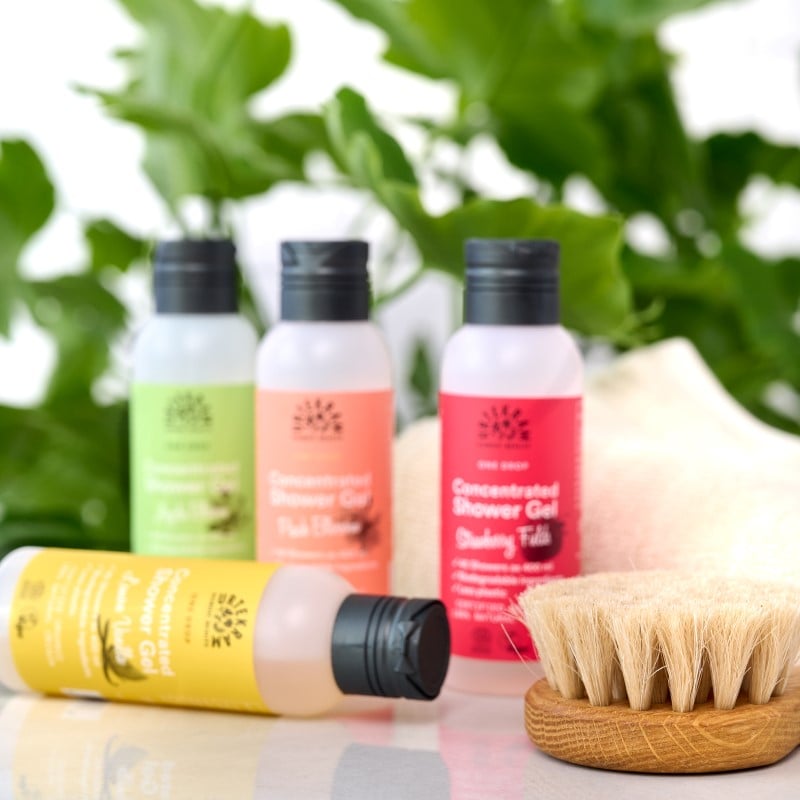 A move towards sustainability – These showergels were particularly tricky – removing as much water from them as possible to concentrate the soap and yet be within organic certification.
The line resulted in nothing less than 4 scintillating aroma versions, all on the same base showergel – 1 bottle of 400 ml or 1 concentrated bottle of 100 ml? – your choice.
Four face masks developed for the Urtekram brand – 3 Minute Masks was an interesting task, having it dry in the time requested and making it skin compatible too.
A cream gel mask for nourishment, a radiance mask with Q10 and vitamin C, a hydrating mask with agave syrup and a clay mask.
All except the clay mask are actually ready for removal after just 3 minutes but also double down as a night-mask if needed.
The clay mask takes a little longer to dry and I wouldn't recommend sleeping with it overnight – but it is excellent at removing excess oils and impurities.
Throughout my studies, and a few years after I've been so lucky as to get some scientific publications out.
Amino Acids volume 51, pages 205–218 (2019)
European Journal of Medicinal Chemistry, Volume 152, Pages 370-376